Come and join the fitness community at CrossFit Fort Ashton Bristol
AT CROSSFIT FORT ASHTON WE BELIEVE IN PEOPLE FIRST. FITNESS FOLLOWS.
Welcome to CrossFit Fort Ashton, Bristol's best value CrossFit gym. Located in the heart of BS3 just a stone's throw from Ashton Gate Stadium we provide a range of functional fitness classes led by our world class coaching team for people of all abilities to enjoy. 
At CrossFit Fort Ashton we believe in people first, fitness second, and we pride ourselves with being much more than just a gym. Each of our fully trained CrossFit coaches are dedicated to providing an environment where our members can feel supported and encouraged whilst they work on improving their fitness skills. 
Whether you are looking to build muscle, lose body fat or achieve your very first pull up we will be by your side every step of the way cheering you on and providing you with the education needed to achieve your goals. Real people achieving real results.
These are some of the ways that joining the CrossFit Fort Ashton community can help you on your fitness journey. 
Achieve your goals: Whether it's losing body fat, gaining muscle, or simply having more energy to play with your kids. There is no goal too big or small and we will work with you to help you achieve yours and boost your confidence along the way.
Meet awesome people: Our community members leave their egos at the door and really work together to encourage each other. There is never any judgement inside the gym, just a group of great fitness lovers supporting each other on a daily basis.
Have fun! You won't find any boring fitness routines at CrossFit Fort Ashton. Each class is carefully programmed to keep improving your fitness so that you can reach your goals. Our aim is to make your workout with us the best hour of your day, and we love seeing our members leave with a sense of pride at what they have achieved. 
What is CrossFit?
CrossFit is a fitness and nutrition program customized for the individual to deliver a simple and direct path to health. When you do CrossFit, your life gets better.
CrossFit welcomes and unites people of all ages, abilities, and goals. Our workouts are accessible and effective for all. We've built a strong local community that drives a deep sense of belonging.
The CrossFit program makes people fitter faster and more safely than any other program. We deadlift, clean, squat, and press. We do gymnastics with progressions that are accessible to all. We bike, run, swim, jump, and row. We use intensity customized to the individual. CrossFit works for everyone.
CrossFit provides accountability through coaches who know you, care for you, and modify workouts based on your needs. CrossFit provides a community that makes you feel welcome and is fun. CrossFit gives you measurable progress that motivates you to keep coming back and striving for more.
CrossFit is a lifestyle characterized by safe, effective exercise and sound nutrition
Strategically varied, new workouts programmed every day. Different movements, rep schemes, weights, and time domains. You'll never get bored.
Need to pick something up off the floor? That's a deadlift. Need to sit down in a chair? That's a squat. Need to put something on a shelf? That's a push press. We train functional movements because that's what life demands, and it is essential to independent living.
Intensity is the most effective way to get results from your workouts. In CrossFit, we focus first on moving well, then on increasing intensity. Intensity is relative, which means the goal is to work hard within the limits of your own physical and psychological capacity. If you're working hard, you're getting fitter.
IF WE DO NOT KNOW IT WORKS, IF WE CANNOT PROVE IT BASED ON MEASURABLE, OBSERVABLE, AND REPEATABLE RESULTS, WE WILL NOT TRY TO SELL YOU ON IT. NO SNAKE OIL OR FITNESS HACKS HERE. MAKE THE CHOICE EACH DAY TO BE CONSISTENT WITH BOTH EXERCISE AND NUTRITION AND YOU WILL GET RESULTS.
Our Customers
Cat
★★★★★
When I joined CrossFit I was so unsure if it was going to be for me, many people said it's a cult haha. But from my taster session to every session I attend, the coaches and members make me feel so welcome and supported. I feel stronger than I have ever felt before and it feels good. The coaches have supported me to build at my pace all the whilst pushing me to push a littler bit further. I would highly recommend joining CrossFit Fort Ashton you will not be disappointed
Olly
★★★★★
CrossFit Fort Ashton is an amazing gym! The trainers are knowledgable and supportive, the community is welcoming and inclusive, and the workouts are challenging yet rewarding. I have seen significant improvements in my fitness since joining and couldn't be happier. Highly recommend to anyone looking for a supportive and empowering fitness experience.
Ben
★★★★★
I joined CrossFit Fort Ashton earlier this year after 9 months out due to a back injury, and have loved getting back into the sport. The coaching is brilliant and they take real care to ensure correct technique and movement throughout workouts, which has really helped with my confidence and progression. There is a great community feel to the box and as a newcomer I was made to feel welcome by staff and members alike instantly. Great team, great community, great facilities - definitely worth a visit if you're in the are or thinking about getting into functional fitness.
Lara-Rose
★★★★★
Really love this CrossFit gym. The sessions are always really great, the coaches really know what they're talking about and you can tell they care about your progress and love CrossFit. The coaches also take the time to learn your name too which is such a nice touch. Teally friendly and inclusive atmosphere from the coaches and other members. I've never done CrossFit before and I'm so so glad I've started! Wish I started years ago! I've not been going long and I'm already fitter and stronger than I've ever been!
Services & Amenities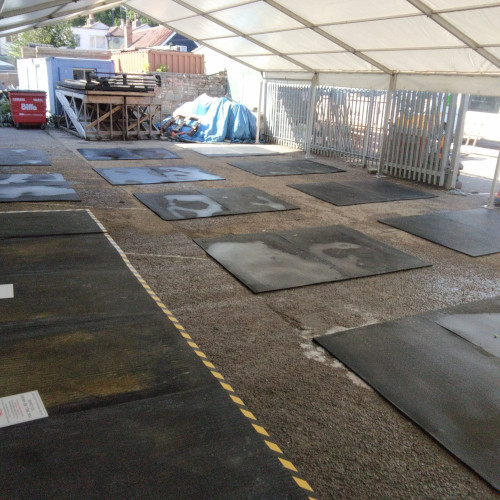 Outdoor Training Space
We have an outdoor training space which is covered by a Marquee. This gives us an extra 1400 Sq Ft of training space.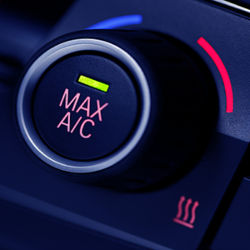 Air Conditioning
In the summer we can keep the gym cool. In the winter we can keep it warm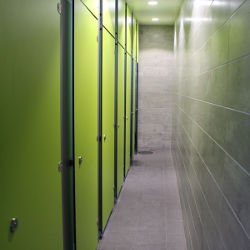 Showers
We have both toilet and shower facilities available at the gym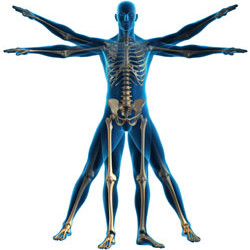 Physio
We have a resident physiotherapist at the gym available to treat any niggles or injuries